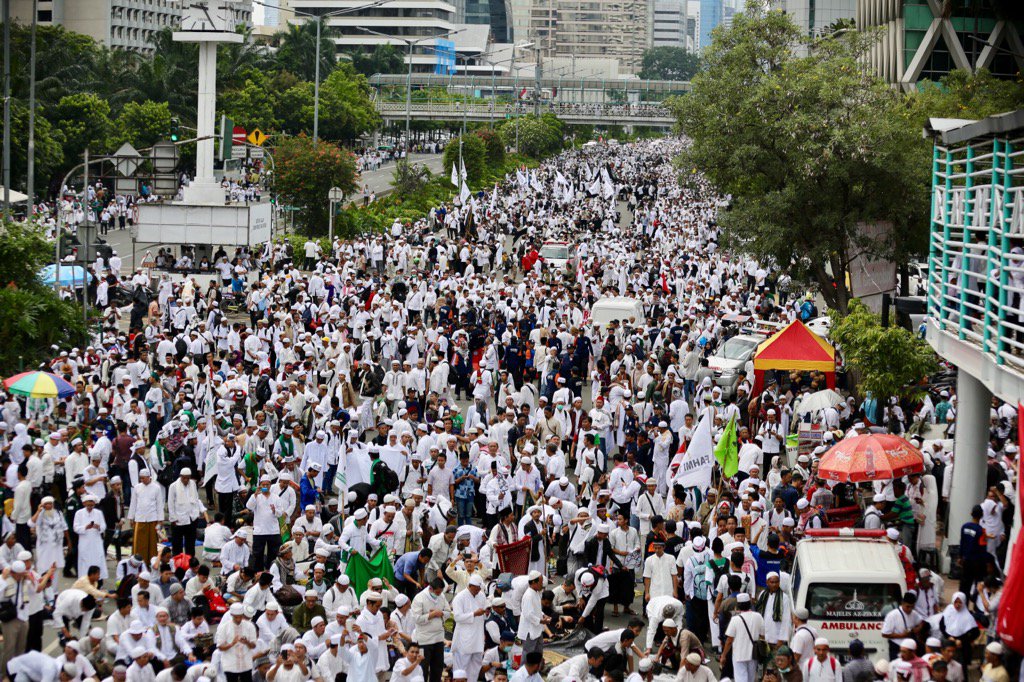 Happening NOW:
Thousands of Muslims Protesting Against a Minority Christian Governor in Indonesia Accused of Blasphemy!
According to our news sources on ground in Jakarta Indonesia, at least 200,000 conservative Muslims rally in Jakarta in 2nd major protest in a month against its minority Christian governor Basuki 'Ahok' Tjahaja Purnama, accused of blasphemy against Islam.
We will bring you more live pictures of the protest as things unfold.
Meanwhile, US, Japan, Canada and other nations have given out a warning to their citizens living in Indonesia to avoid the protest regions.