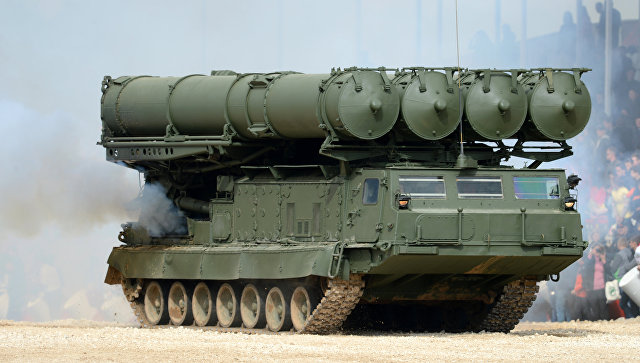 Russia has completed the execution of the contract for the supply of anti-aircraft missile systems S-300 to Iran, RIA Novosti learned in the course of the exhibition of arms ArmHiTec-2016 Director of the Federal Service for Military-Technical Cooperation Alexander Fomin.
"All divisions delivered," - he said, without specifying how much of the division in question.
Iran and Russia in 2007 signed a contract for the supply of S-300, but its implementation has been suspended due to UN Security Council resolution banning the transfer of arms to Iran today. The deal "six" with Tehran on the nuclear issue has led to the lifting of the ban on the delivery of S-300.
Anti-aircraft missile system of the family
of S-300
is considered one of the most powerful air defense systems in the world. S-300 Russian-made capable of destroying ballistic and aerodynamic targets, designed for protection of large industrial and administrative facilities, military bases and command posts from the blows of air and space attack the enemy.