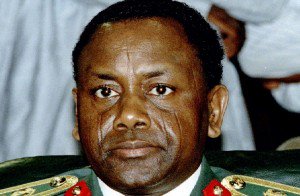 For nearly 18 years after he died, Nigeria's late Military Dictator Sanni Abacha's millions of euro loot still being recovered from foreign banks.
Today, Nigeria signed an agreement with Switzerland to return $321million Abacha loot, stashed away in Switz bank for his personal use.
This money is close or more than some Nigerian state's current budget....and yet, some people believed Abacha was not a corrupt man...what then are we talking about, huh?
More details here:
swissinfo